Blog Details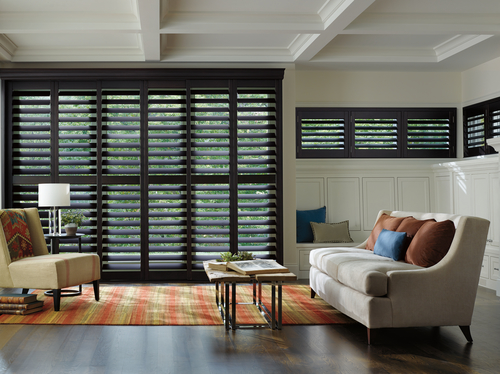 Universal Appeal
Quality Plantation Shutters – The Universal Appeal Of Style
As a proud homeowner, you want your home to be attractive and stylish, but it's not always easy choosing decorative additions when there are so many options to choose from! Still, a popular choice remains quality plantation shutters for an effortless way to marry their interior design and window decor together.
Plantation shutters are compact, stylish and cost-saving, making them a truly perfect solution for any living space. With their universal appeal and modern or traditional aesthetic, they are complementary in every type of home.
EcoShade Solutions in Australia is a popular provider of quality plantation shutters and offer in-home measuring and product selection to ensure your blinds are the perfect fit for your house. Visit our website to learn more about our products and services!
The Ideal Solution
Take a moment to think about how much free time you have on your hands in any given week. An hour? Maybe two? The truth is, living in this day and age is highly demanding, which means our choices need to be as efficient as possible. One such choice is having high-quality plantation shutters installed in your home.
Let's take a look at why shutters are a universal favourite:
Easy to clean and maintain. Plantation shutters can be easily cleaned using water and a mild detergent, and do not warp, chip or fade after long-term exposure to moisture. You can put the days of washing and hanging heavy curtains behind you!
Added security function. You may not think a shutter adds much protection to your windows, but any amount of extra layering on your windows will deter potential criminals.
Control light and airflow. Shutters can be manoeuvred to suit your preferences. In addition, they do not move or make a noise when the wind blows like curtains do!
Durable and versatile. Plantation shutters come in a variety of colour palettes to suit any interior style and decor and enhance the overall impression of the room.
Creates the illusion of more space. Unlike curtains that hand from either end of your window recess, plantation shutters can be custom fit, giving the room the illusion of being bigger and brighter.
Home improvements are fun and exciting to reveal to friends and family, especially when you have professional products and services at your fingertips, like those from EcoShade Solutions in Australia! Your home will never look better than it will with our quality plantation shutters, so give us a call today to request a quote!