Blog Details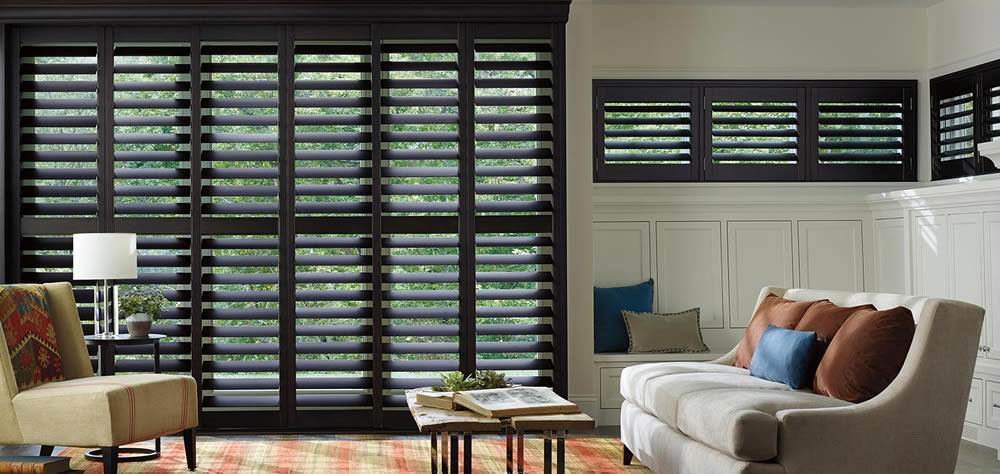 Plantation Shutters
The Unique Benefits Of Picturesque Plantation Shutters
Taking the window world by storm- plantation shutters have made their mark and are here to stay! These unique window coverings offer some pretty great benefits, and they look good too! Follow along as we outline the materials used for shutter design as well as some of their unique benefits.
Timber Vs PVC Comparisons
Our shutters are made from 2 quality materials, and clients can decide if they'd prefer timber or PVC. Both materials are durable, but to further improve their lifespan, we apply a protective coating.
Timber shutters are made of locally sourced Basswood. Thanks to basswood's fine texture, an attractive finish is always guaranteed! Customise your shutters by choosing your desired stain to complement the space they'll be used in. We'd recommend using timber shutters in your bedrooms as well as living and dining rooms as their warm natural tones evoke a sense of relaxation.
Unlike its wooden competitor, PVC shutters are designed using a synthetic polymer product. Our design includes an aluminium core which increases the strength of the shutters 10-fold. They are best used in kitchens, bathrooms, laundry rooms, and even classrooms on account of their durability and moisture-resistant properties.
Why You Need To Install Plantation Shutters Today
Maintenance is easy as shutters can be dusted, wiped or brushed clean. 
They're durable and can withstand many uses. These window fittings certainly are designed with strength in mind and therefore help you save money in the long run.  
Enjoy better temperature control thanks to their smart design. Plantation shutters in Sydney help your home retain heat in Winter while keeping it cool in Summer.
Plantation shutters are versatile. They can be used in many spaces, and their design can be changed to match the theme of a room. If you want to achieve a modern, rustic, traditional or minimalistic looking space, these are the window fittings for you. 
Make a room feel larger. Shutters are sleek in design and don't take up as much space as bulky-looking curtains.
Why choose Ecoshade Solutions to complete your installation? Our winning combination of friendly customer service, 10 years of experience and high-quality goods make us the ideal team to spruce up your window dressings. For a free measure and quote on plantation shutter installation, click here and book today!