Blog Details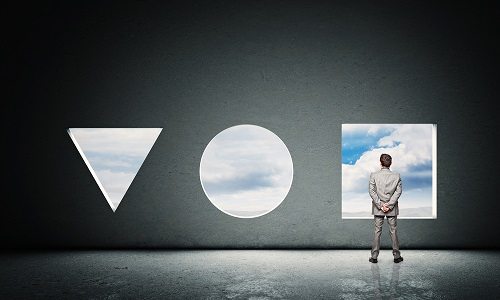 Plantation Shutters
Plantation Shutters for Shaped Windows
Windows come in all shapes and sizes. From traditional squares or rectangles to semi-circles and triangles, the shape of a window can really add a lot of character to a house. One great way to add a bit of style and functionality to an oddly shaped window is to choose a decorative window covering. Plantation shutters are a great option for oddly shaped windows because they are easily designed to fit any shape or size.
What Are Plantation Shutters?
Plantation shutters are a type of window covering that is usually made of wood but can also be made of man-made PVC. They are made up of wider slats or louvres that can be opened or closed in a similar manner to Venetian blinds. However, these louvres are much sturdier and more aesthetically pleasing and they don't spring up and down like blinds do.
Why Choose Plantation Shutters For Shaped Windows?
No matter what type of window you have in your home, plantation shutters are fitted to give you the option of blocking out more light. That means that the slats are specifically cut to measure. So if you have a window that is shaped like an octagon, it will be easier to fit plantation shutters to it than any other blind or window covering. Each slat is measured out precisely to fit the measurements of your window.
Plantation shutters, especially when made of solid wood, can be manufactured in two or three panels that can fold back into the window recess or open out. This allows them to completely cover the whole window.
Adding Unique Aesthetics
Even in normal rectangle windows, plantation shutters are a seriously striking and elegant addition. They would be a lovely decorative accessory to a unique looking window. When plantation shutters are closed, they provide a warm look combined with privacy and protection from the elements. When they are open, they give you a sense of spacious design with access to exterior views. They also provide an almost unreal ability to direct ambient light into a room, which can only be enhanced by a uniquely shaped window.
Increase the Value of Your Home
Because plantation shutters are so durable, elegant and sought after to begin with, they are sure to add value to your home. These shutters are also great in Australia because they often provide more than just control over ventilation and sunlight, but also a degree of UV protection and insulation.
Plantation shutters are also low maintenance and can help improve your sleep. All of these qualities definitely increase the value of your home, but what will really impress people is how these stylish and functional shutters are so easily fitted to any style of window.
If you are struggling to find the right window covering for your oddly shaped windows, plantation shutters may just be the solution for you. Get in touch with the experts at EcoShade Solutions in Sydney to schedule a measure and quote.
Related Tags: Window Shutters Sydney