Blog Details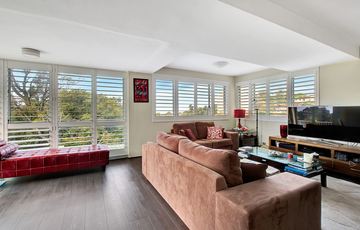 Plantation Shutters
Everything you need to know about Plantation Shutters
Plantation shutters not only look fantastic but they also offer some great benefits as a window furnishing. The problem is the internet is a minefield of information and it's hard to know the fact from the fiction. As one of the top suppliers of plantation shutters in Sydney we thought it was time to give you the facts and lowdown on everything Shutters. Below are some of the most frequently asked questions we get about shutters and our advice.
PVC or Timber?
This question mainly depends on the look and feel you want from your shutters in Australia. If you are after a natural, wood look, timber plantation shutters are the way to go.  For a polished, stained finish, your best option is to use basswood timber for your planation shutter, and finish them with a timber stain of your choice. Basswood is ideal for plantation shutters as it is non-porous, planes very well for a smooth finish and although it is light it is very strong.
If you are looking for a white or cream painted finish, our basswood shutters are can also be finished with a polyurethane paint (similar to that used in modern kitchen cabinets) for a strong, scratch resistant finish. The only real negative with timber shutters is that being a natural product you may notice over time they do not have the same durability as man-made PVC.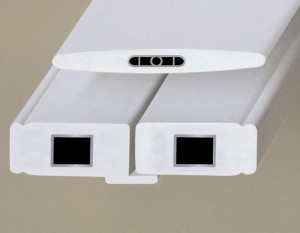 PVC essentially is a man-made plastic product that is strong, withstands harsh weather conditions and effectively does not break down making it ideal for shutters that see a lot of usage. It is also moisture resistant which is ideal in wet areas such as bathrooms and kitchens. Our PVC shutters have an aluminium core which adds additional strength and longevity and they also come with a comprehensive 20 year warranty.
Colours & layouts
With so many colours and panel layouts to choose from, it can be hard to work out what you want. This is where an in home consultation comes into its own. We offer free advice, and will show you full size shutter panels in various colours so we can work out  the best fit.
We also have a couple of top interior design tips to make sure your shutters look amazing. For instance it's always worth noting that darker tones on a small sample will take on an even darker appearance when made in to a full sized plantation shutter. We take every consultation on its own merits and offer un-biased, factual advice.  Our recommendation … book in for one of our friendly team to visit your home for a free consultation … the advice is invaluable.
Installation
This is where we believe we come into our own. From start to finish there are a couple of things you can expect from us – friendly, professional and courteous staff and installation is no different. You can expect our installer to be on time, approachable and friendly and complete the job to an excellent standard. We only use our own employed suppliers who are fully trained in how our shutters work and fully understand the quality our customers expect … with an investment like shutters you shouldn't expect any less.