Blog Details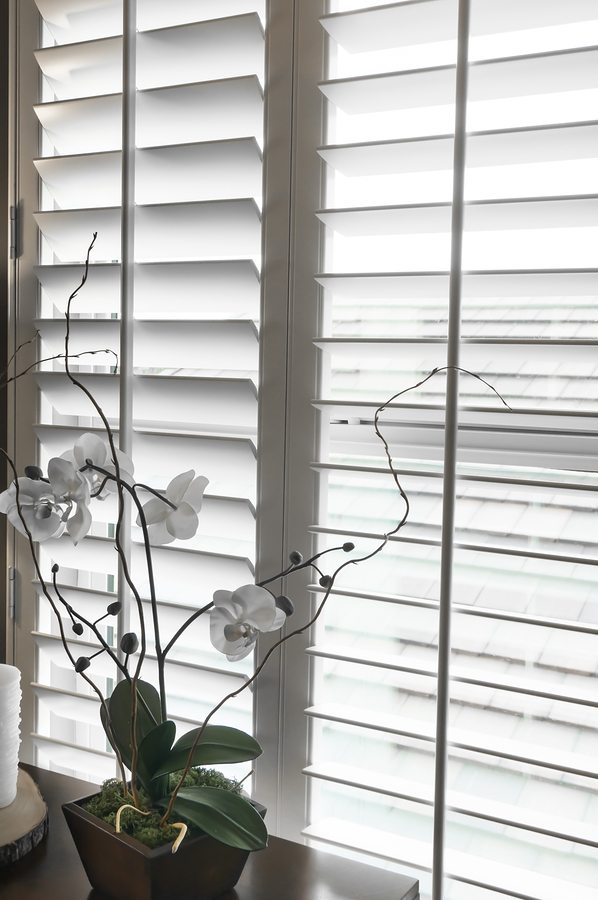 Plantation Shutters
Choosing the Right Shutters for You
Every person, home, and room has a different style, and when you're choosing window shutters you want to make sure what you select suits that vibe. This quick guide will help you assess what works best for your home.
Choosing a Shutter Style
Cafe-Style Shutters
These shutters cover only the lower part of windows and have a quaint, rural feel. They offer a lot of light, but only a little privacy. Because they are smaller than other shutters, these shutters can be an affordable option, but you'll need to think about what to do with the top of the window.
Plantation Shutters
Plantation shutters come as one-piece panels and are probably the most versatile option for shutters. These shutters suit almost any aesthetic, but they are especially great for traditional or period homes and rooms. Plantation shutters also offer maximum privacy and flexibility. EcoShade Solutions has a great range of the best timber, basswood, and PVC plantation shutters in Sydney.
Tier-On-Tier Shutters
These shutters have separately adjustable top and bottom panels, allowing you to open either panel or their slats independently from the each other. They offer great privacy and flexibility and suit traditional or period homes.
Solid Shutters
Solid shutters are perfect for a traditional French feel. They are either completely solid and need to be folded back or come as a combination of a solid lower panel and a slatted upper panel. The latter option means you can keep them shut and still let in some light.
Timber or PVC Shutters?
These days, PVC shutters look almost identical to wooden shutters, but they still lack the feel and atmosphere of real wood. However, they are waterproof, which makes them the best choice for steamy rooms or houses where dampness is a problem. Wooden shutters are perfect everywhere else, especially if you want a traditional feel.
Which Colour Shutter Should I Go For?
Choosing which colour shutters will best suit your existing decor very subjective – there really are no hard and fast rules! Just use the existing colours in your room and the purpose of the room as a guide. Just like a boldly-coloured lampshade, a shutter in a bright colour will reflect its tones into the room. This is the perfect chance for you to brighten up a dark room with sunshine yellow shutters or to mute an over-bright space with a paler, cooler shade.
At EcoShade Solutions, we have a fantastic range of colours available, and we offer free home consultations to help you decide which colour will work best in your house. Contact us today to learn more.