Blog Details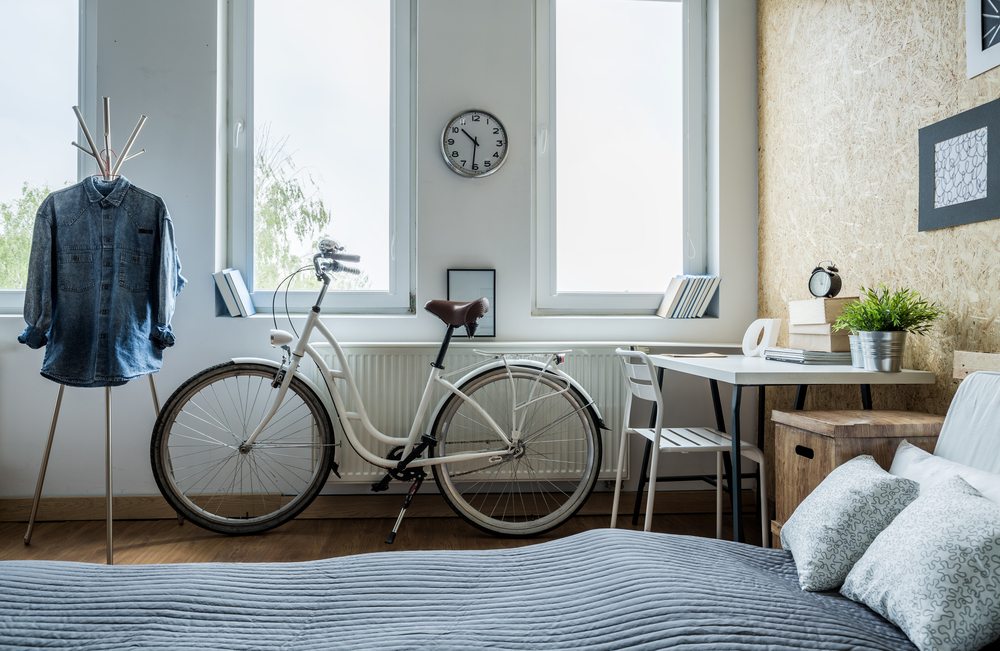 Design Ideas
5 of the Most Inspiring Bedroom Designs
Your bedroom is your haven – it's where you sleep, relax, and for many of us, study or work.
This year, make the most of the room you spend most of your time in, by getting a little creative with your space. There are many ways you can recreate your bedroom without breaking the bank.
Today, let's look at 5 inspiring bedroom design tips to get you started.
De-Clutter
This one's important. Before you start thinking about your new creation, strip it back to a clean and functional blank slate. Do a really good clean up and get rid of anything that you no longer use, or like!
A good rule of thumb is to hold an object and see if your energy goes up or down: then imagine the impact of seeing that same object 100 times a day. If it feels negative, throw it out!
Space Saving
Now that you've cleared your bedroom of the old and unused, you can maximise your space with some design tricks.
In any small space, using mirrors is a decorating trick that works wonders. They reflect light and make a space feel bigger. Hang a large mirror across from your bedroom window, so it is in a prime position to receive natural light and reflect it back into the room.
Loft bedrooms are a practical and cool design solution for space-limited homes, such as studio apartments. You can create a good use of space by using the elevated area as the bed platform and underneath for desk space or storage.
Moving dividers and screens can also be used to define your bedroom and living spaces, even in the same room.
Window Dressing
Every window in your home is another opportunity to be creative. Windows can create an entirely different look for your room and even give the illusion of having more space.
A few years back, it was trendy to have naked windows – no curtains, blinds or shutters in Australia. Back then, you would let your windows stand out on their own. Not anymore! Naked windows are trending downward quickly and adding beautiful window treatments is the way of the future.
Use attractive blinds or shutters as the focal point to your room – timber plantation shutters work to bring the outside in, connecting your al fresco areas to your room and creating a warm, contemporary look and feel.
Floor Tactics
Often we can be stuck with whatever finishes are in place when we sign a rental lease, or are still renovating our purchased home.
If you aren't happy with the floor covering in your bedroom, camouflage the problem with an extra-large area rug that coordinates with your other décor. If the room is on the small side, you won't even need an oversize rug, making it a simple and inexpensive solution.
Quilt or Artwork?
You might be struggling with the walls of your bedroom also. Try painting one wall as a feature wall, in a colour you really love. It will draw the eye to that point.
A quick and inexpensive design trick is hanging a quilt on the wall behind your bed – this creates a unique and beautiful wall hanging for your bedroom.
We hope these tips and tricks have given you some fun and inventive ways to make-over your bedroom. Happy decorating!