Blog Details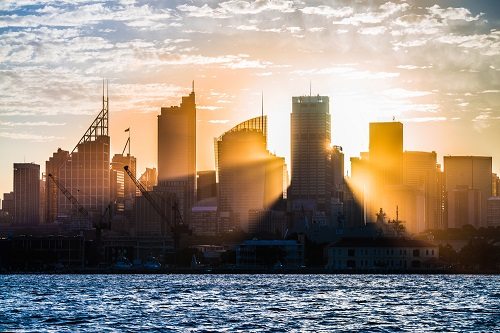 Blinds
Top 5 Blinds for Australian Homes
When you live in Australia, buying the right blinds for your home is not something that should be taken lightly. You see, we live under a large hole in the ozone layer and this increases the impact of the sun's heat and its UV rays. This can increase the temperature in your home and cause your furnishings to fade.
Of course, there are plenty of other good reasons to buy blinds that suit your lifestyle. For a little inspiration, check out our top 5 blinds for Australian homes.
Roller Blinds
Roller blinds are made of a single layer of fabric that wraps neatly around a tube at the top of the window. They are cost effective, simple, versatile and incredibly easy to match with any décor. You can usually choose from a range of colours that match your interior style.
Roller blinds are great because they provide varying degrees of privacy and shade. When they are opened completely, they provide uninterrupted views of the great outdoors.
One of the more versatile styles of blinds in Australia, you can choose from blockout, sunscreen or translucent roller blinds.
Blockout roller blinds provide complete privacy when closed and they prevent the majority of light and heat from entering the room. The mesh on sunscreen roller blinds protects your interior from the sun without sacrificing the view. Finally, translucent roller blinds offer more privacy than sunscreen as well as heat resistance and a nice glow of light.
Roman Blinds
Roman blinds provide your home with a classy and luxurious look. They are made of soft fabric panels that fold neatly on top of one another. The fabric allows for brilliant designs that will give your home a sophisticated look. You can usually choose between timber and aluminium batons.
Venetian Blinds
Practical yet stylish, Venetian blinds are a popular, classic window covering. They consist of horizontal slats that are suspended by a corded ladder system. You can choose between different slat materials, including timber, aluminium, and faux wood. Each material has its own benefits.
For example, wood and faux wood provide an elegant, warm look that perfectly matches living areas. Aluminium would be best suited to kitchens and bathrooms as it's easier to clean and water resistant.
Vertical Blinds
Giving you the perfect balance of light and privacy, vertical blinds are sleek and contemporary. They are great for large windows or sliding doors and come in many different colours. Vertical blinds allow for great control of light but they don't offer as much temperature control as other models.
Plantation Shutters
They might not be blinds, but plantation shutters are still an excellent window covering that add style and functionality to any Australian home.
Shutters in Australia are a very popular option in warm climates because they make light and ventilation control simple. The moveable slats are not only good-looking – as technology gets better, they also help to insulate your home from heat. Plantation shutters will help you get the most out of your electricity bills – you can choose between lovely timber shutters and modern PVC shutters.
Fit your home with the right window coverings for your needs. Browse the selection of blinds and shutters at EcoShade Solutions.