Blog Details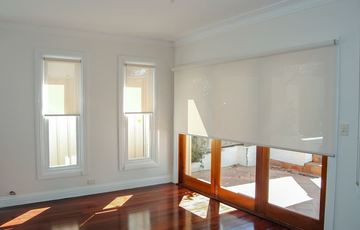 Blinds
Roller Blinds – Style & Function
Roller blinds; also known as Hollands are currently the most popular and on trend option for window furnishings. They offer design aesthetics, practicality and are low maintenance…plus can be installed within 7-10 days!
Fabrics
At EcoShade Solutions, we have consulted with industry design experts to develop a truly stunning and functional fabric collection. This flexibility means we can offer you a suitable solution for any style of window blind project.  Whether you are looking for roller blinds for your home or office, we can help you select the best design for your needs.
For a simple, clean, contemporary look we have our biggest seller Impulse. We offer this fabric at an excellent price, and better quality than our competitors –  you'll notice the difference straight away. With a simple, up to date colour palette which matches in beautifully with most modern tones, Impulse offers value, style and function.
If you're looking for a more luxurious, textured look, we offer a range of Wilson fabrics (see wilsonfabrics.com.au).  Pictured below is our in house fabric Zeebra.  This is a great way to add an extra element of design to your room.
Both of these fabrics can be used on block out roller blinds, if you need privacy for your room, or sunscreen roller blinds, which are slightly translucent to maintain the view but still help block light.
Function
As part of our commitment to offer you the best products in the market at competitive prices, we use the Wintex UltraEase roller components. These components are lightweight internal metal parts which allow you to smooth lift and lower your blinds.
With an internal gearing system made from high quality products,  you'll immediately notice the difference from inferior or imported products. Smooth and easy to lift, the UltraEase system brings superior longevity to your blinds and comes with a five year warranty! The best part is all of our roller blinds are made here in Australia.
We have some MASSIVE savings on all of our blind range so contact us today on 1800 601 558 to book a free measure and quote.