Blog Details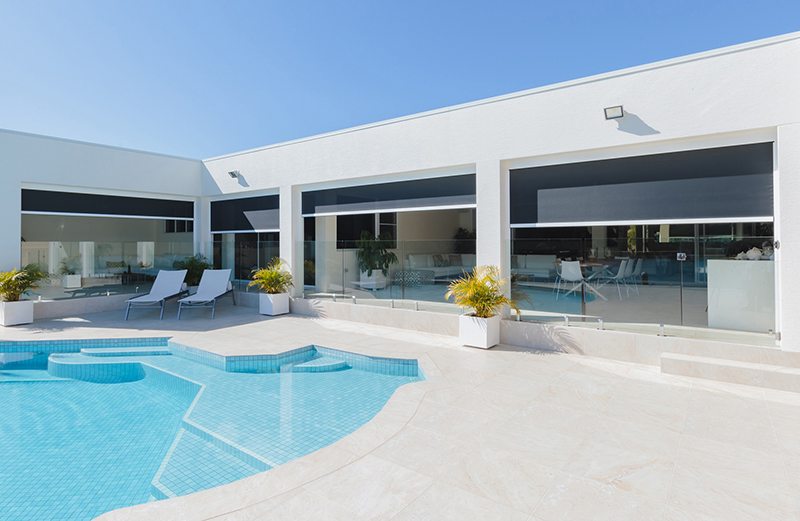 Blinds
7 Amazing Benefits of Motorised Blinds
Motorised window blinds are becoming more and more popular, with options ranging from simple button operated models to smart blinds that integrate with your home and life. Whether you're after timber venetian blinds or vertical blinds in Sydney, the future is here with EcoShade Solutions' great range of motorised blinds.
What Are the Benefits?
Installing quality motorised window blinds in your home can bring a huge range of benefits. Here are 8 of the most exciting – and at times unexpected – ways electric blinds can change your life.
A Greener Home
Automated shades can help you reduce your heating and cooling by blocking the rays of the sun in summer and keeping out cold air in winter. Many motorised blinds can be set to automatically open or close at different times. By adjusting this optimally, your blinds can form an integral part of your home insulation system, reducing your energy consumption, carbon emissions, and your power bills!
Convenience
With the push of a button, you can control every shade in the room simultaneously. This will save you time and make it easier to deal with windows that are high off the ground or awkwardly placed.
Increase Your Home's Value
Motorised blinds make your home more desirable by improving energy efficiency and maximising both functionality and convenience. This can also increase push value of your home. As home automation becomes increasingly popular, having electric blinds is only going to become more and more of an asset.
Forget the Alarm Clock
Let Mother Nature be your wake up call – turn off that nasty alarm clock and wake up with sunlight. Set your shade to open and let in the light when it's time to get up; it'll make for a much more pleasant awakening and a better mood.
Create Romantic Ambiance
Having a date at home or want a romantic evening in with your partner? Now you can control the ambience of the room at any time of day with the press of a button.
Protect Your Family and Your Possessions
Motorised blinds protect you and your family from dangerous UV rays and, by taking cords out of the equation, they remove trip and choking hazards too. They also increase your privacy and peace of mind. By having the shades close automatically during the sunniest part of the day, you'll be able to better protect your furniture, upholstery and wall art from fading. This will save you money in the long run, and keep your home looking its best.
Home Security
With home automation systems you can deter potential thieves by scheduling your blinds to open and close while you're away. With no way of knowing the blinds are operating by themselves, would-be intruders will think you must be home and walk the other way.
Are you ready to upgrade your blinds? To experience the convenience for yourself, contact EcoShade Solutions today.